The 2023 AMC Photo Contest
For more than two decades, the AMC Photo Contest has celebrated the different ways we experience the outdoors and the views we take in along the way. The contest welcomes images of nature and recreation taken in the Northeast and the Mid-Atlantic.

Winners receive prize packs full of AMC swag and gear from our corporate sponsors and are featured on AMC's official website (outdoors.org), social media, and in a special email to AMC's members and supporters.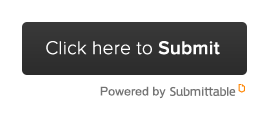 Entry Period
The contest begins on Friday, September 15, 2023, and ends on Tuesday, October 31, 2023, at 11:59 p.m. (Eastern Time). 
Who May Enter?
The contest is open to all photography enthusiasts and professionals who are 18 or older as of September 15, 2023. AMC employees may not participate. Friends and family of AMC employees are welcome to enter. Entrants may submit their own photos only; entries submitted on behalf of a third party will be disqualified. 
Submission Categories
Entrants may submit up to four photographs in each of the following categories: Outdoor Adventure, Lands, Waters, and Wildlife, and Outdoors Close to Home. Entries in any category are eligible for the Conservation Award. 
Awards
CONSERVATION AWARD: This award recognizes an outstanding photograph that features active conservation (trail work, research, citizen science, etc.) or a landscape impacted by conservation at any scale.
PEOPLE'S CHOICE AWARD: New to this year's contest, the AMC community will be able to vote for their favorite photo! Voting will be live from November 6 through November 13. The link to vote will be shared on outdoors.org, AMC's social media, and in an email to the AMC community. The pool of submissions for voting will consist of the top five photos in each category as determined by AMC judges.